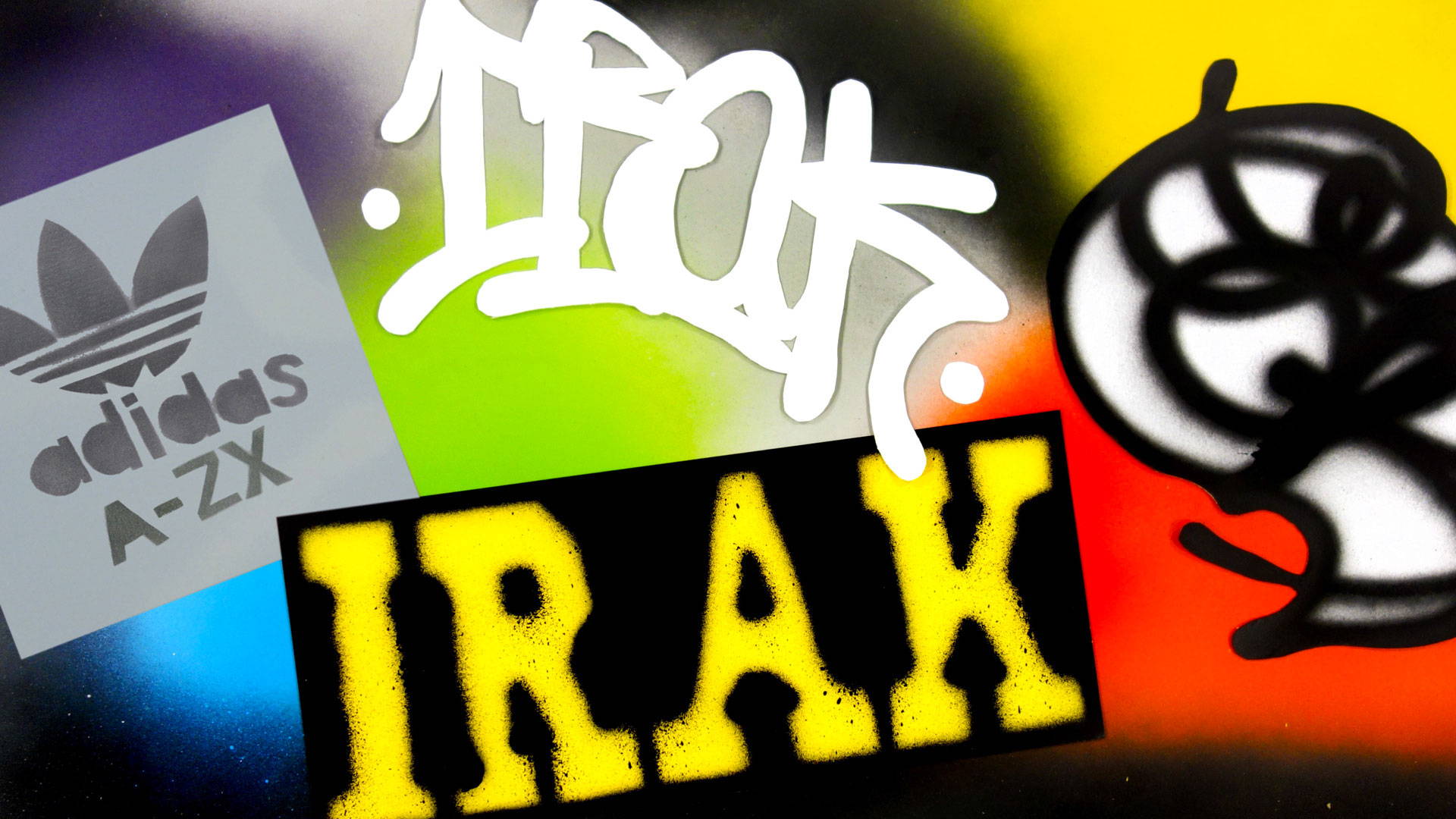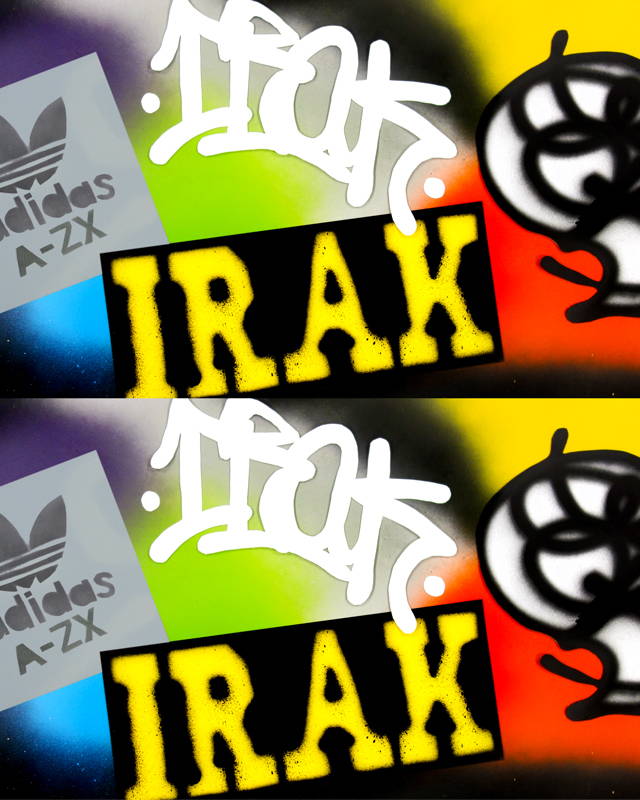 The ZX 8000 Irak ushers in the relaunch of adidas Originals' historical A-ZX series
Andreas Johnsen's cult 2005 graffiti documentary Inside Outside opens at the fields of Pier 40 on West Houston Street, where Kunle Martins—otherwise known as EARSNOT and founder of notorious downtown crew IRAK—is representing Alife Rivington Club in Adidas's Fanatic IV Tournament. "This is the cool-guy Adidas soccer tournament," he exclaims over the din of cheers and thuds. "It's a corporation's attempt to be in touch with the Downtown community!"
Martins's joyous proclamation in the heated excitement of a summer afternoon on New York's Lower East Side contains the blueprint for one of the most influential (and profitable) relationships of the last half century—the tortured romance between Hip Hop and corporate enterprise. Hip Hop—the culture, lifestyle, and worldview—was innovated in the early 1970s by Black and Puerto Rican teenagers passing their idle hours among the burnt-out buildings of the Bronx in what at the time seemed like total obscurity. No one, perhaps especially not them, could have foreseen the immeasurable impact the movement they were building would have on New York, and the world, or how quickly invisibility would become omnipresence. The expression of individuality, rebellion, and style contained in each of Hip Hop's four pillars—rapping, DJing, break dancing, and graffiti—proved the perfect catalyst for the explosion of a new, globalized youth culture that redrew the map of what it means to be mainstream.
— 'In the mid-1990s, an unlikely group of characters formed an even more unlikely alliance - the kind uniquely enabled by the productive entropy that once characterized Downtown Manhattan. '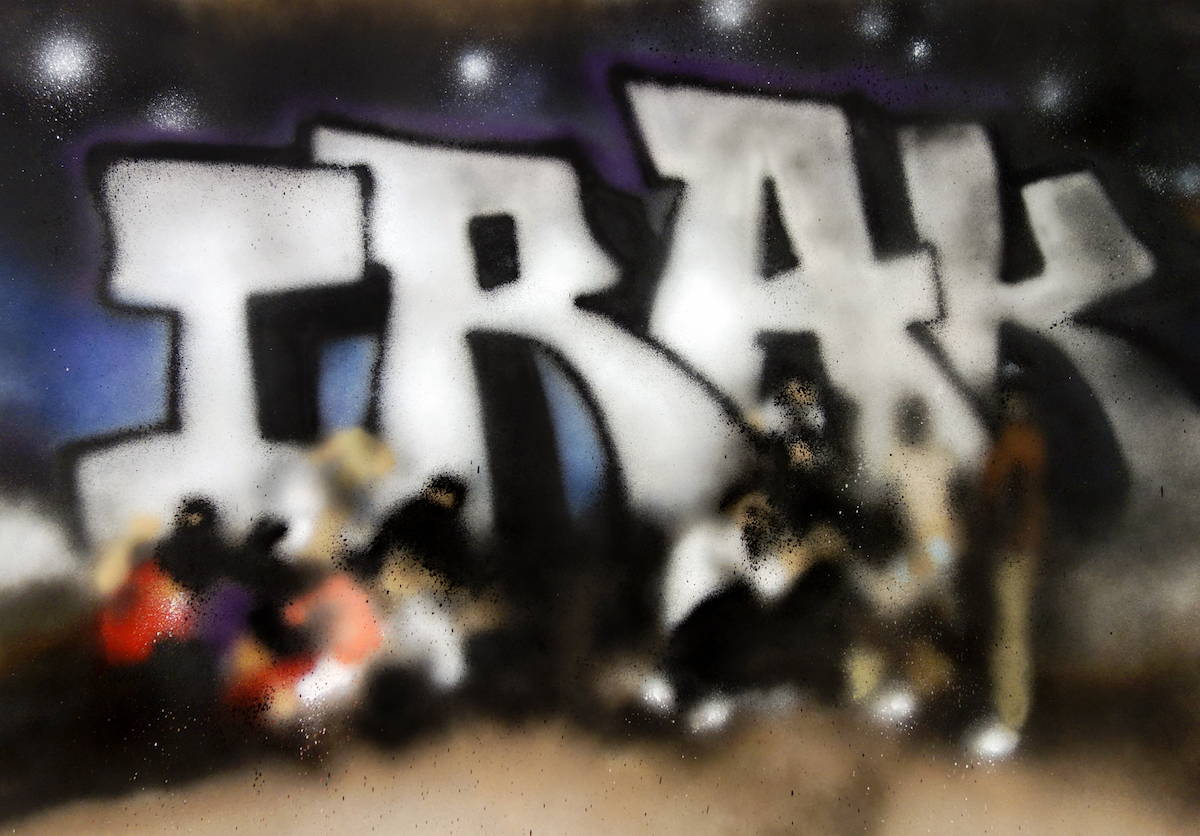 About a decade prior, in the mid-1990s, an unlikely group of characters formed an even more unlikely alliance—the kind uniquely enabled by the productive entropy that once characterized Downtown Manhattan. Though the details of its history remain oblique to anyone who wasn't there, IRAK was "a shoplifting crew of graffiti writing degenerates. Me just stealing anything I wanted cause I'm nice like that!" Martins told HighSnobiety in an interview in October of 2005. The "RAK" in IRAK referred to "racking" as in stealing and its membership represented a diversity of backgrounds and creative gifts that included some of the best-known writers of the time (the late SACE, SEMZ, NEKST and NEMEL, as well as FANTA and SeMeN SPeRmS, to name a few).
Martins had discovered tagging his freshman year of high school while peering at the desk of a classmate; in a famed appearance in the documentary Infamy, released just a month before the aforementioned interview, he described graffiti as "that one thing I could jump onto and slide down out of the window of my life." As was (and still is) true for many, graffiti and its adjacent lifestyles offered an escape and an alter-ego—a parallel world, complete with its own laws and logic. It was both the antithesis of and antidote for the all-around conformity and commercialization of American life.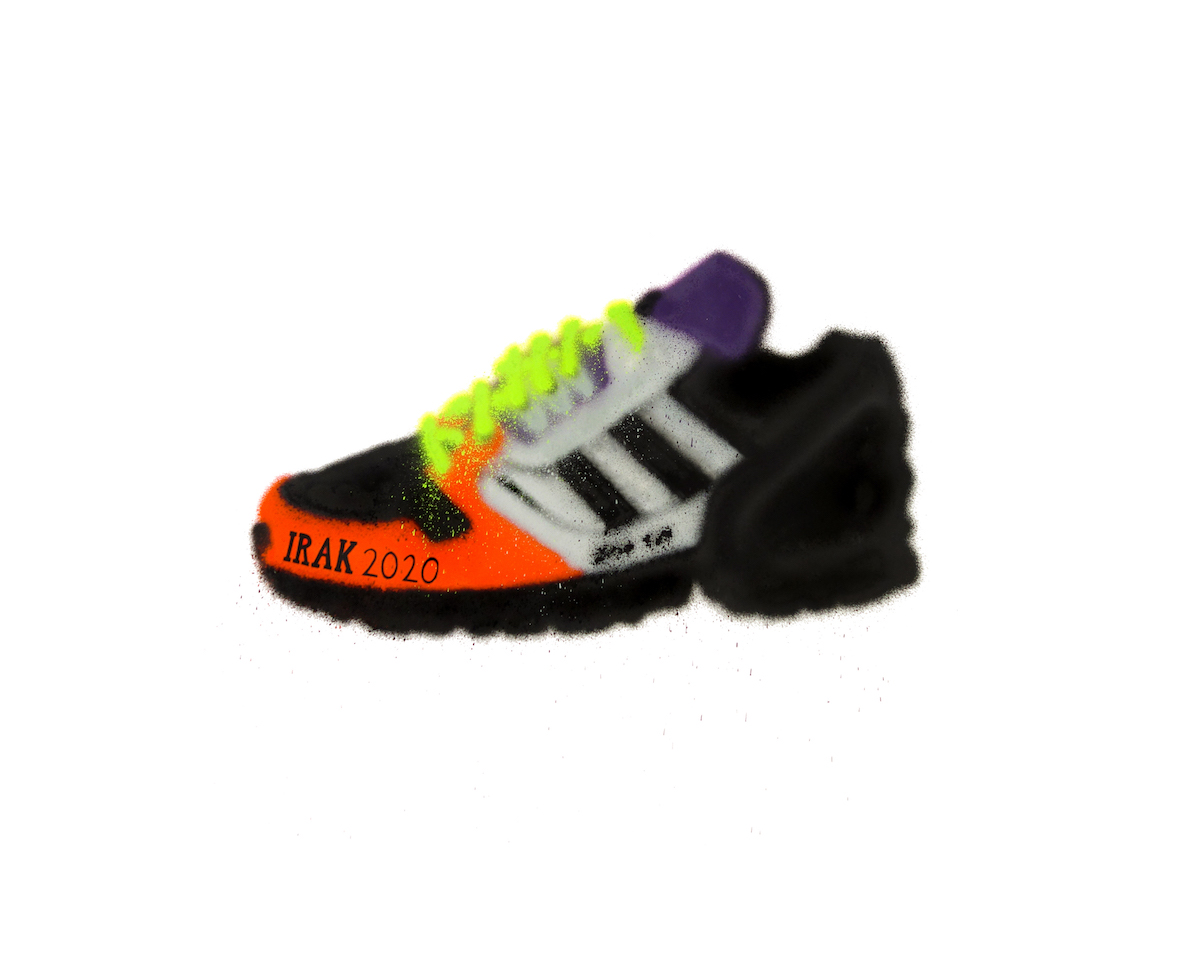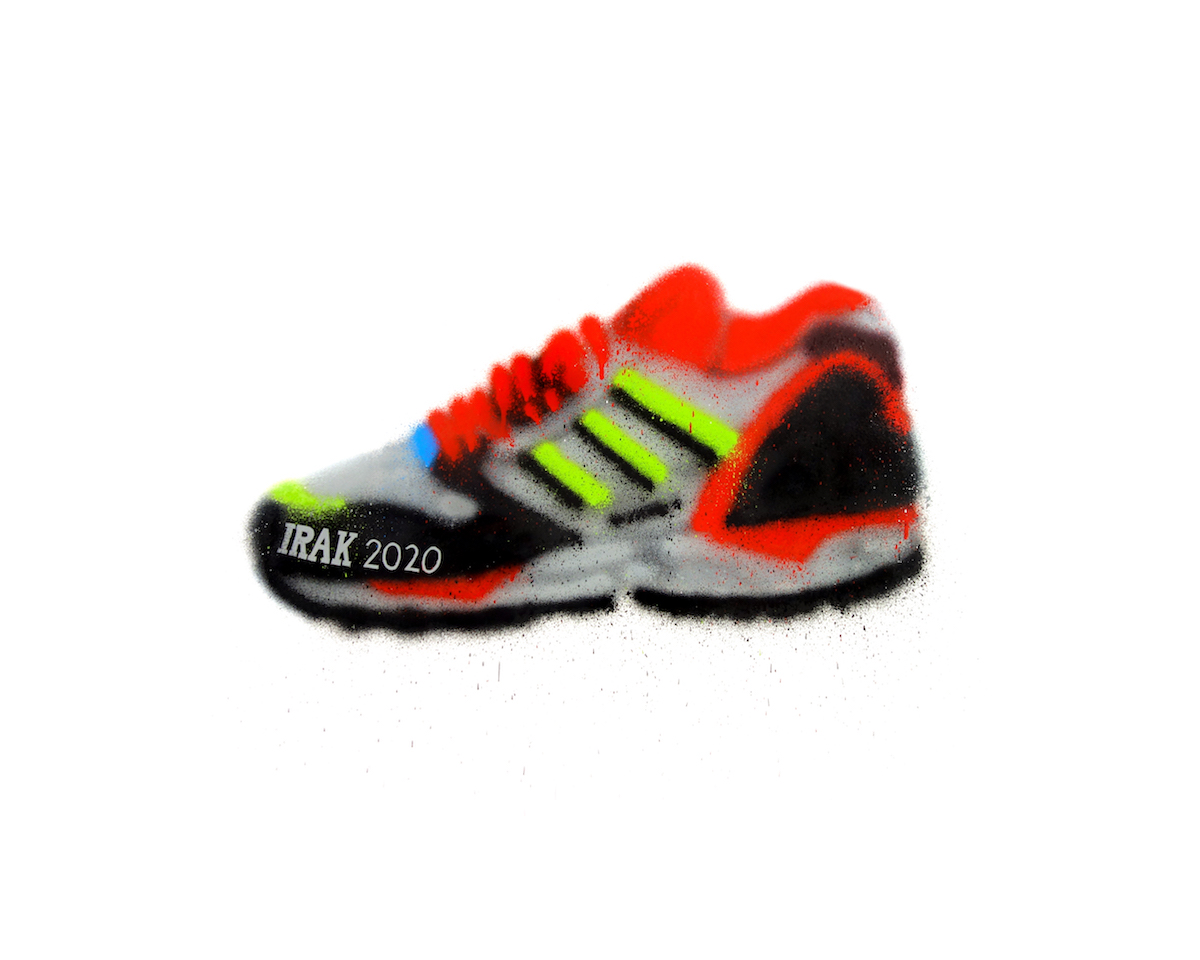 But the crew-turned-brand's dissemination of its goods and ideals was not limited to alliances with its peers. Trading on Martins's canny summation of corporations' fascination with the underground, IRAK joined forces with adidas Originals to partner on two sneakers in its fabled ZX running franchise, first released in 1984 and then relaunched in the mid '00s as the A-ZX series, which merged buzzy partnerships with novel performance technology with sartorially-forward designs. IRAK's first spin on the RMX EQT Support Runner released in 2007, just after Christmas, and its second followed just months later. This year and next, adidas Originals will commemorate the impact of A-ZX with over two dozen drops sprinkled with high-profile collaborations, of which IRAK will again be one. Like its predecessors, IRAK's latest contribution to the project—two takes on the ZX 8000—offers a mad mix of color and texture, combining 3M, GORE-TEX, and a hard-to-miss IRAK logo on the toe. On track with the current nostalgia cycle, its arrival summons a time not yet forgotten but far enough off to blearily apotheosize.

IRAK's involvement with adidas Originals also reflected an already decades-old custom of cross- pollination. adidas was no stranger to the credibility that specific, niche communities can lend; in 1986, when Run-DMC released the single "My adidas," incredulous executives took the hint and signed a wholly unprecedented million-dollar marketing agreement with the Queens-native rap group, anchoring the brand's budding relationship with Hip Hop and arguably altering the course of its history. While IRAK x adidas Originals realized an iteration of this legacy, the collaboration eschewed, almost counterintuitively, the more obvious tendency to work with stars and celebrities. Instead, adidas flexed an attunement with a strain of NYC culture that most companies of its size couldn't have dreamed of, prophesizing a fast-approaching time when sneakers and streetwear would too become ubiquitous and cultural cachet would require much more than reach. Even today, as brands small and large test every possible recipe for attention and intrigue, the tension between the mechanization of the "culture" industries and the vitality of the street remains a tug of war—one that will continuously evolve as each generation negotiates the bounds of its own resistance.