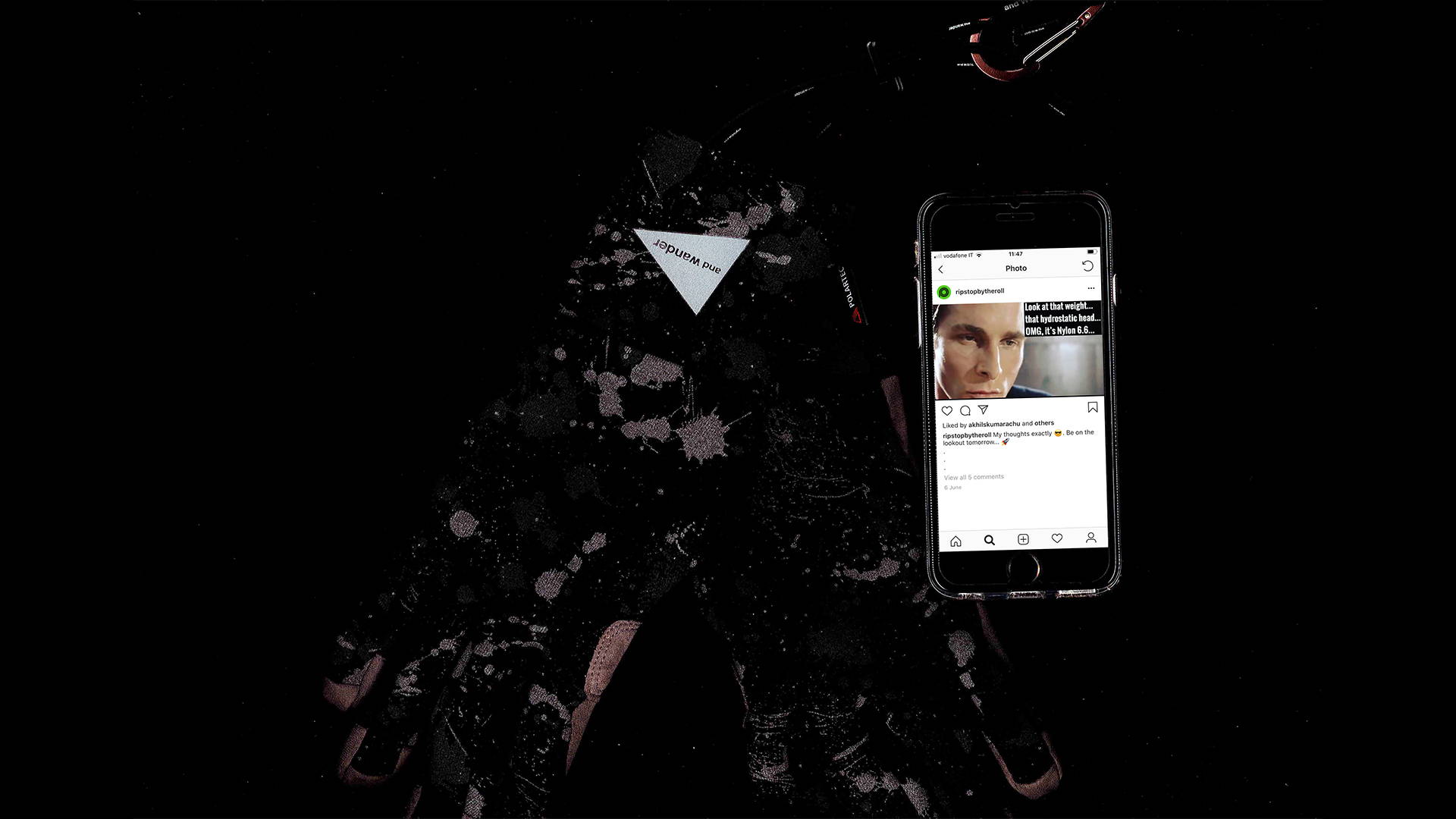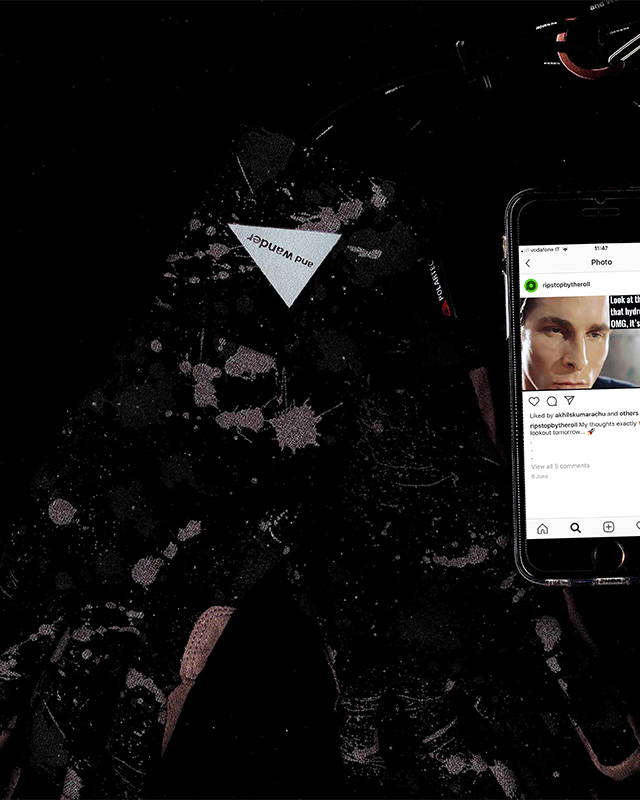 The Ten Best Ultralight Hiking Instagram Accounts to Follow to Understand the Underground Roots of And Wander
Keita Ikeuchi and Mihoko Moro met whilst working as designers at Issey Miyake in the early 2000s. When founding And Wander in 2011 they chose to apply the avant-garde approach honed during their time at IM to a very specific and, at the time, underground hiking subculture that has gone on to revolutionize the hiking world over the last ten years: ULTRALIGHT MINIMALISM.
Defined by simple the dictum "carry less travel more" and originating on legendary American through hiking routes such as the Pacific Crest, Continental Divide and Appalachian trails, the ultralight minimalist hiking movement is a small global community of DIY freaks, geniuses and obsessives who took the possibilities of breakthrough inventions such as tarp tents and cuben fiber and transformed them into a new language of outdoors equipment.
Here regular SLAM JAM columnist Lodovico Pignatti Morano recommends ten instagram accounts you should follow to get a crash course in the hiking subculture that And Wander's avant-garde gear so exquisitely reinterprets.
It used to be called Cuben Fiber. Supposedly the fibers used to make it were invented in the 1960s. In the 90s people started it using it to make sails. It was extremely hard to source and too expensive for anybody except people making their own gear to use. Which is why the DIY through hiking community adopted it first. Today it's called Dyneema Composite Fabric, it's easier to buy, fashion brands across the world use it, they have a glossy Instagram account… but just remember: you'd have never heard of it if it wasn't for the ultralight minimalist movement.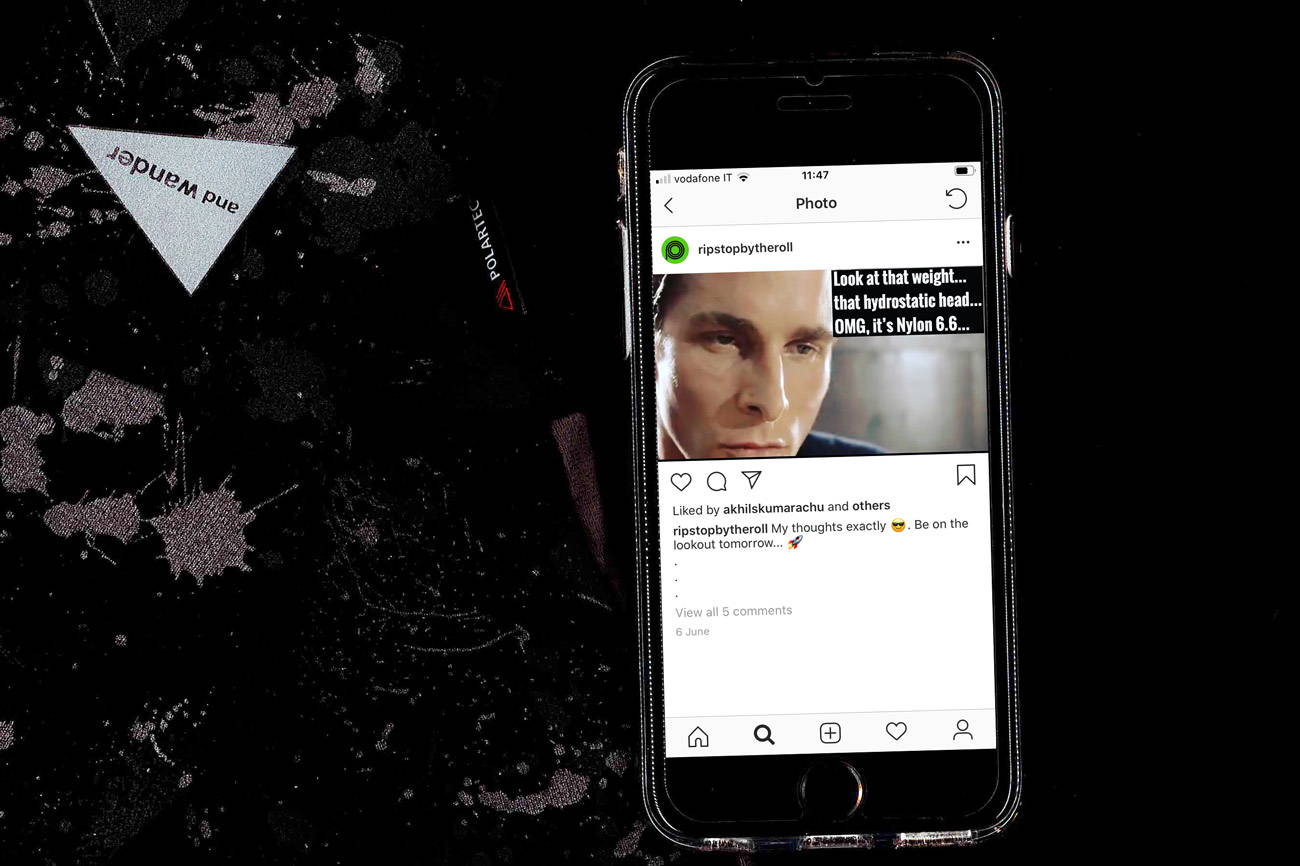 If you are going to start making your own Ultralight equipment and the ultimate reference for the latest material innovations relevant to the ultralight world.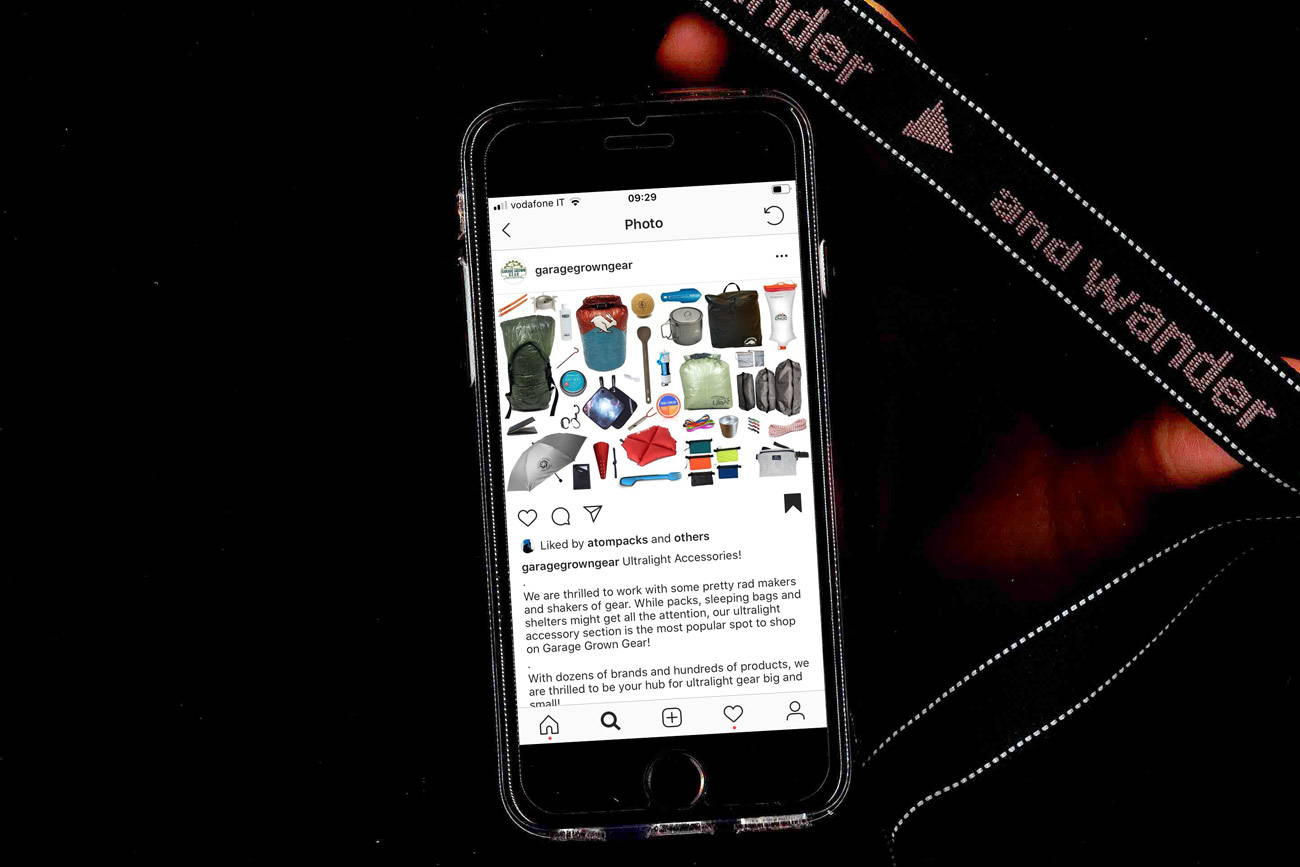 Garage Grown Gear is an online store is dedicated to stocking an enormous range and variety of the most underground, obscure and truly cottage industry ultralight and minimalist hiking products in North America. Their Instagram account on the other hand is a sort of digital magazine dedicated to telling the stories of its consumers, offering a pretty outstanding resource for discovering more about the community and personal stories that make up the Ultralight culture…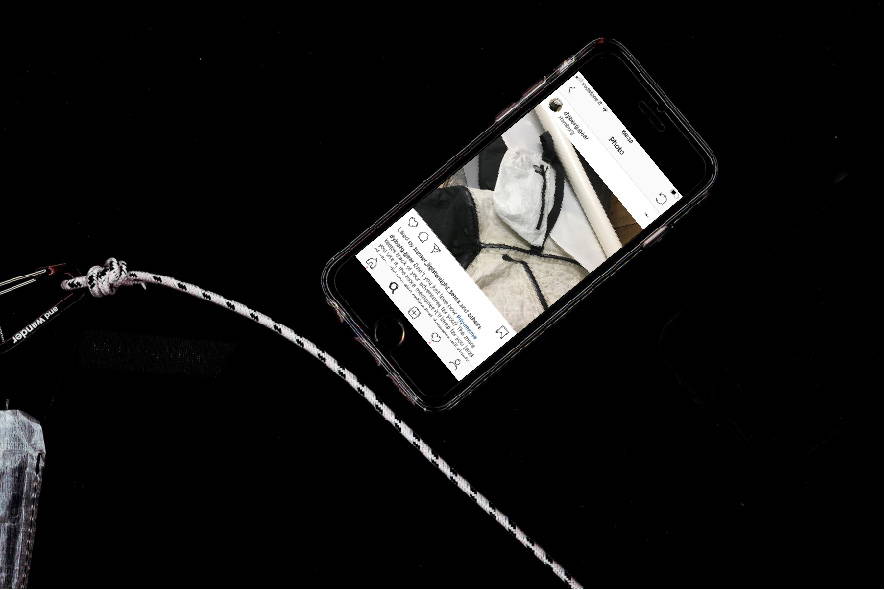 I don't know anything about Dyborg Gear other than that her Instagram feed of close-up photos of her immaculately sewn black and white ultralight Dyneema bags is the most relentlessly purist and minimal out there…
This account represents the definition of the American one-man-band ultralight hiking gear brand. An idealistic young through hiker with good sewing skills who at a fair price will build you a primitive but brutally functional and ultralight piece of equipment guaranteed to be the most hardcore garment in your wardrobe.
Local Milanese talismans of the ultralight movement, Rayon Vert are a loose crew of designers, sewers, hikers and climbers. They are the most stylish hikers and sewers on this list.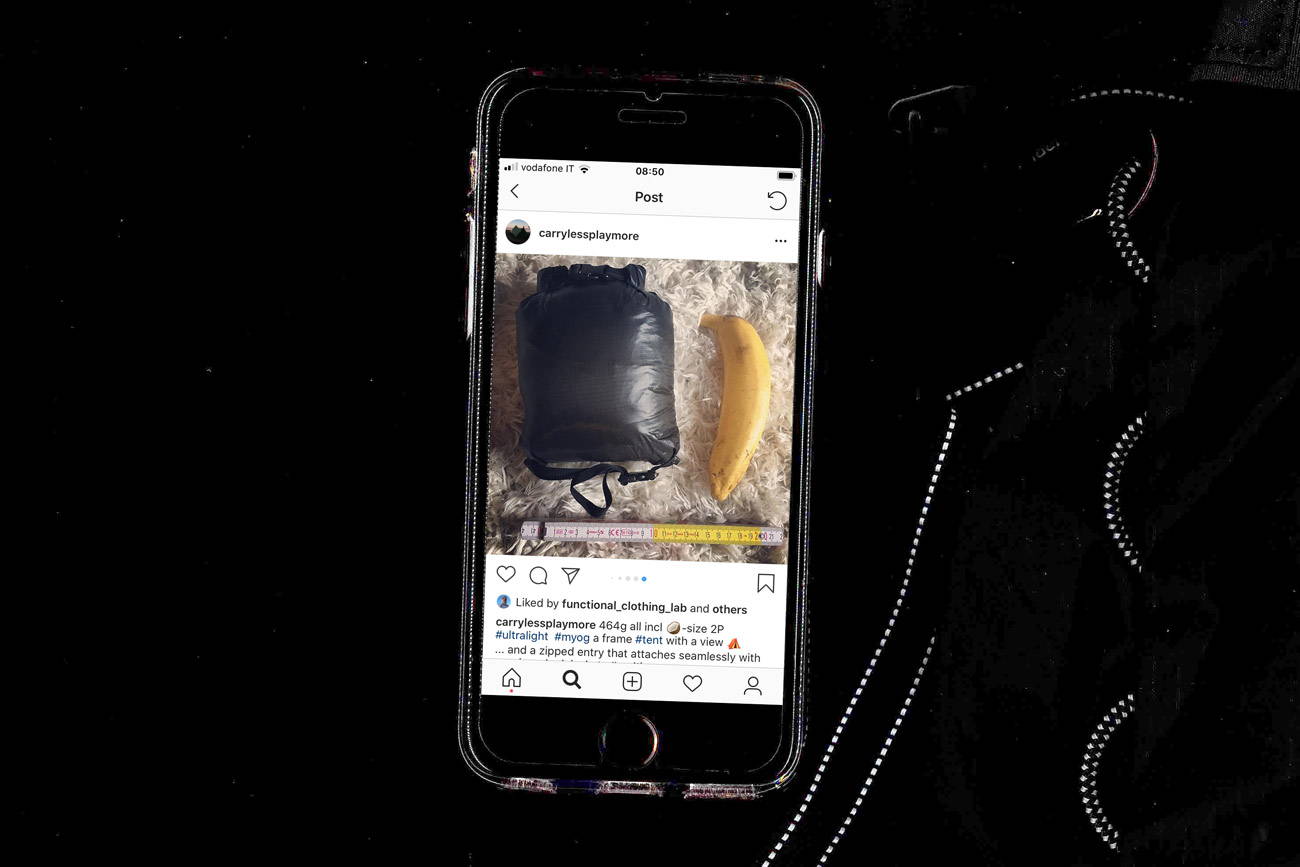 There are a lot of crazy inventors in the ultralight hiking world. Here's the account of a good one, with technical drawings and sewing tips to boot, so you can make your own gloves this evening. As it says in his bio "less seams more modularity".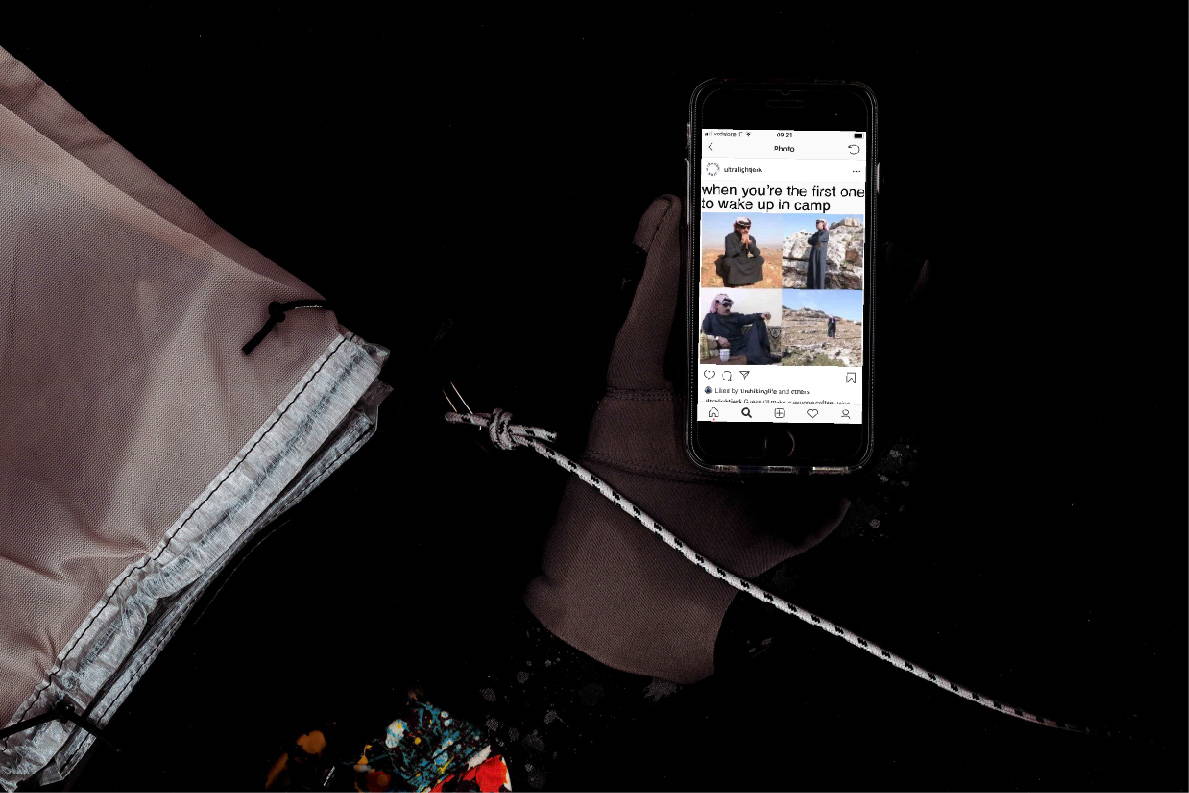 THE COMEDIAN of the movement. A must follow to get all up on the lingo.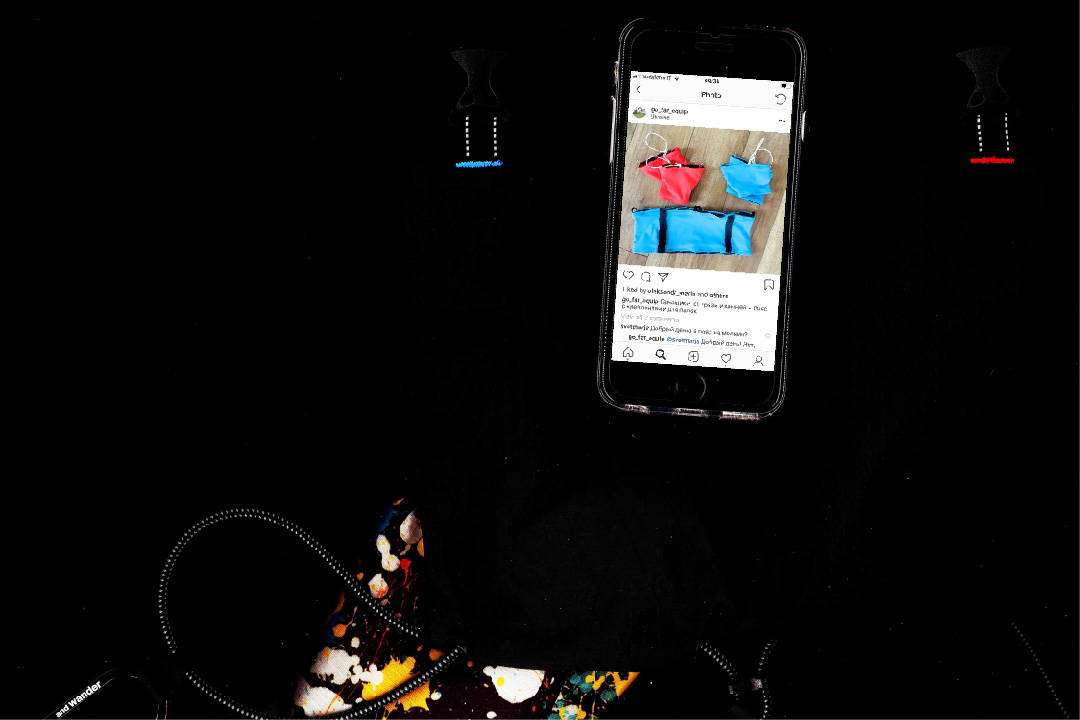 I'm not exactly sure what it is this Ukrainian man and his Go Far Equip brand designs (8g gaiters for skyrunning? 6g running belts? Sleeping bag jackets?) but I've included him because A. he embodies how global the ultralight movement has become and B. because his lo-fi pioneer spirit is pure ultralight minimalist poetry.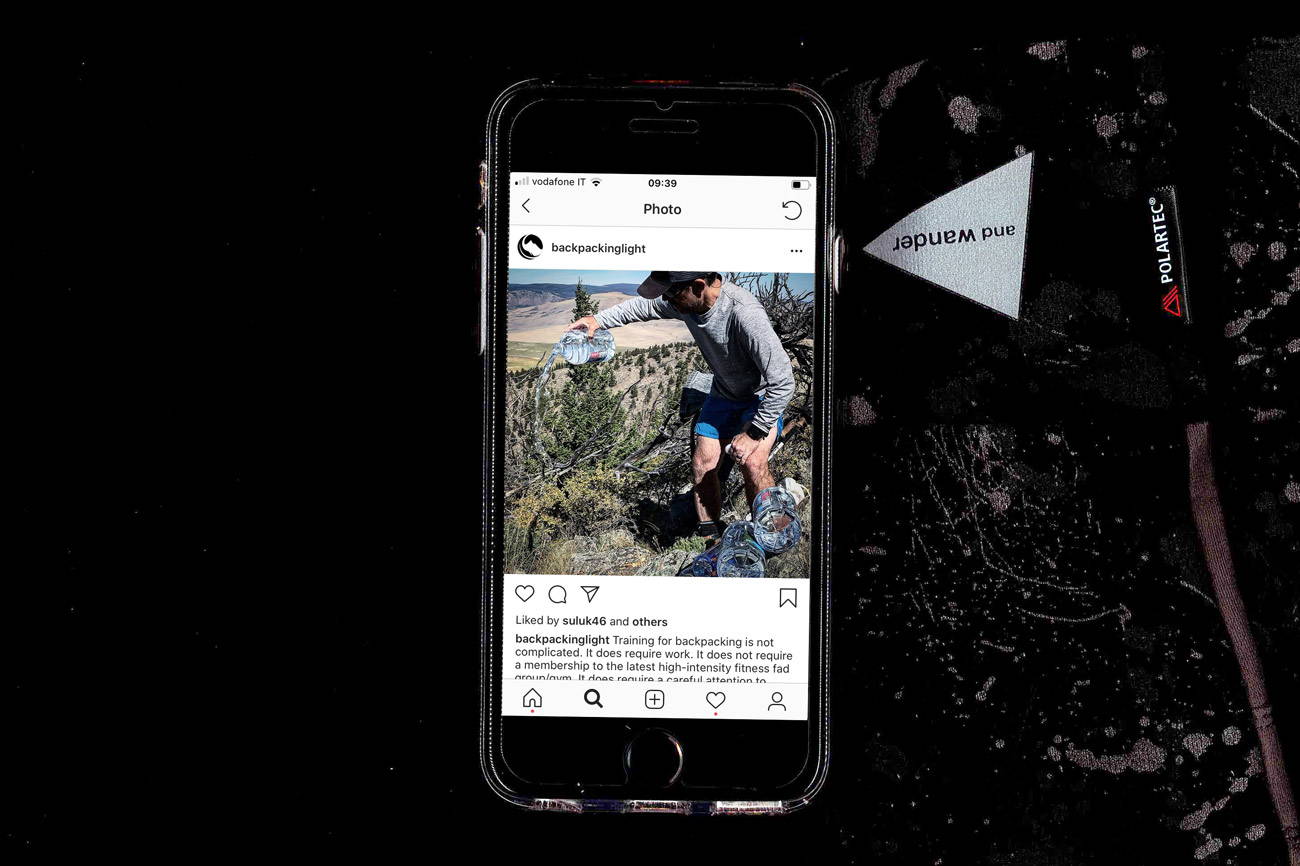 Very useful account to follow if you actually want to try to do a serious hike sometime soon. Excellent product reviews too.
11. Beyond Backpacking: Ray Jardine's Guide to Lightweight Hiking (editor's choice)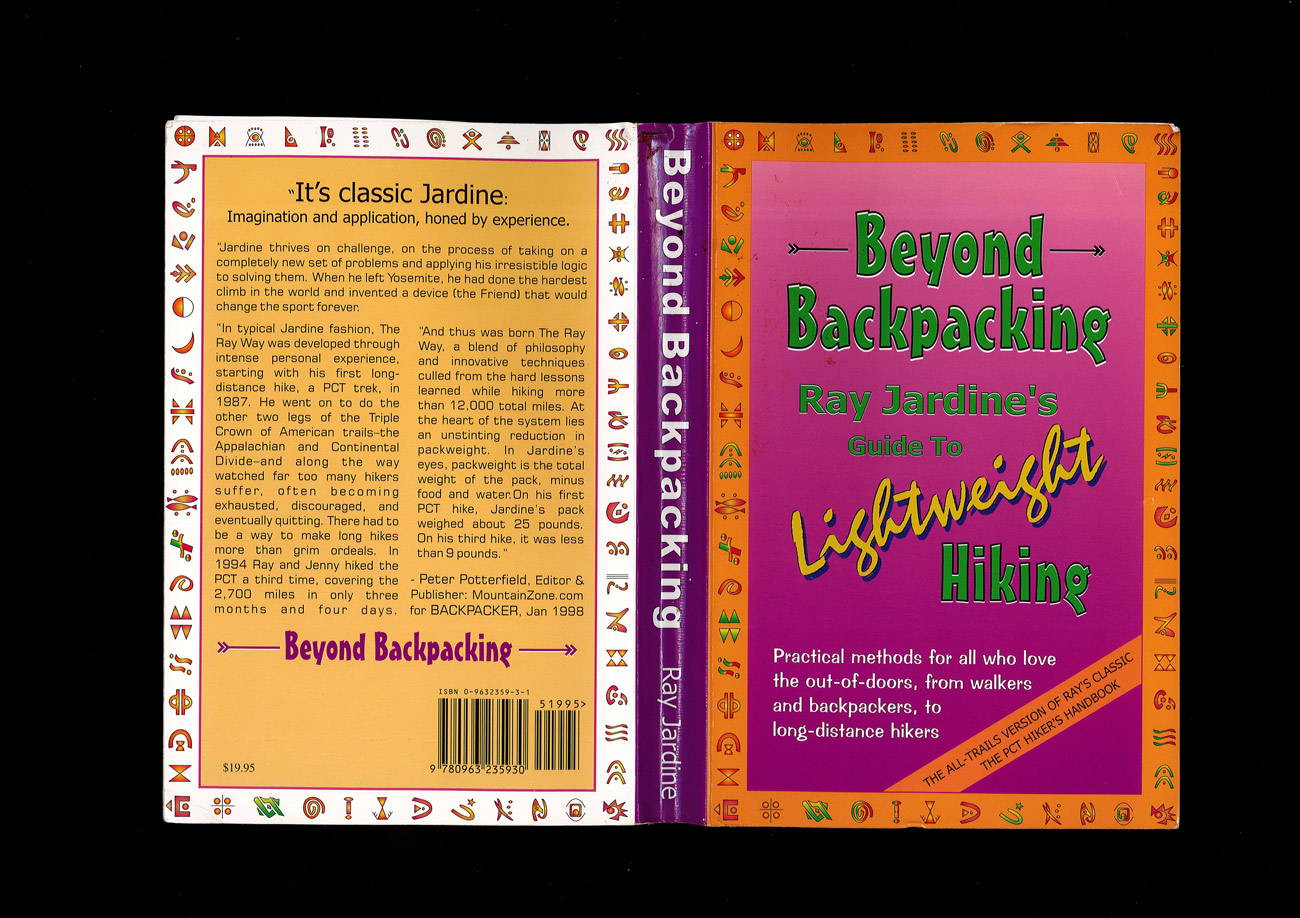 Not an Instagram account but a book. The original and probably still the only essential book on ultralight hiking, Beyond Backpacking was written by the adventure guru Ray Jardine (he invented the modern rock climbing SLCD) in its first form in 1991 (under the title PCT Hikers Handbook). Beyond the now iconic tips on lowering pack weight and how to sew your own backpack and tent and famously bizarre tips on how to prepare for your through hiking the books is filled with sensitive appreciations of the beauty of the act of hiking.