SLAM JAM – CCCP FEDELI ALLA LINEA

We could sum up today's society with the slogan "Produce Consume Die". Rough, straightforward and cynical. Our lives are hyper-connected, we suffer from a sick bulimia for products and information, we are never satisfied and we always crave for something new, which often we cannot find, because maybe it just doesn't exist.
Speed wipes everything away, thousands of messages glide on the surface but they don't delve deep enough. We start to settle, the quality gets lower and culture fades away. Ideals and ideologies vanish. Hence, it's surprising when you realize that that slogan, as modern as it may sound, was actually written in 1986 by CCCP - Fedeli Alla Linea, the iconic Italian punk rock band that wrote powerful pages on the underground scene back in those years. Today, its relevant aesthetic and cultural heritage has been granted to Slam Jam to create a capsule collection which will be available from September 26, 2020. Those were the years where musical energy was at its peak, every single genre was meaningful and their social impact was sweeping, in contrast to today's flattened scenario. Pop was booming, and even the chameleonic and multifaceted David Bowie embraced it at its fullest, from cinema and theatre to fashion, establishing himself also as an underground icon with its 1977 hit "Heroes". This same song later became the unforgettable soundtrack of the 1981 movie "Christiane F. - Wir Kinder vom Bahnhof Zoo", a story about the social outcasts and the drug addiction of a group of youngsters in a 70's Berlin. Sex Pistol's long punk wave was still strong and in 1985 Nina Hagen was singing "My Way" à la Sid Vicious. Hip Hop was screaming loud from across the U.S.A. and Grandmaster Flash was initiating people to new sounds and music techniques. Rock, heavy and thrash metal were at their acme. But this stamina was only slightly affecting the Italian music scene, with Franco Battiato as one of the few real music pioneers. Disposable melodic and pop music were prevailing the scene. That's why when CCCP - Fedeli Alla Linea busted into it, it was a momentum that shook up bodies and minds.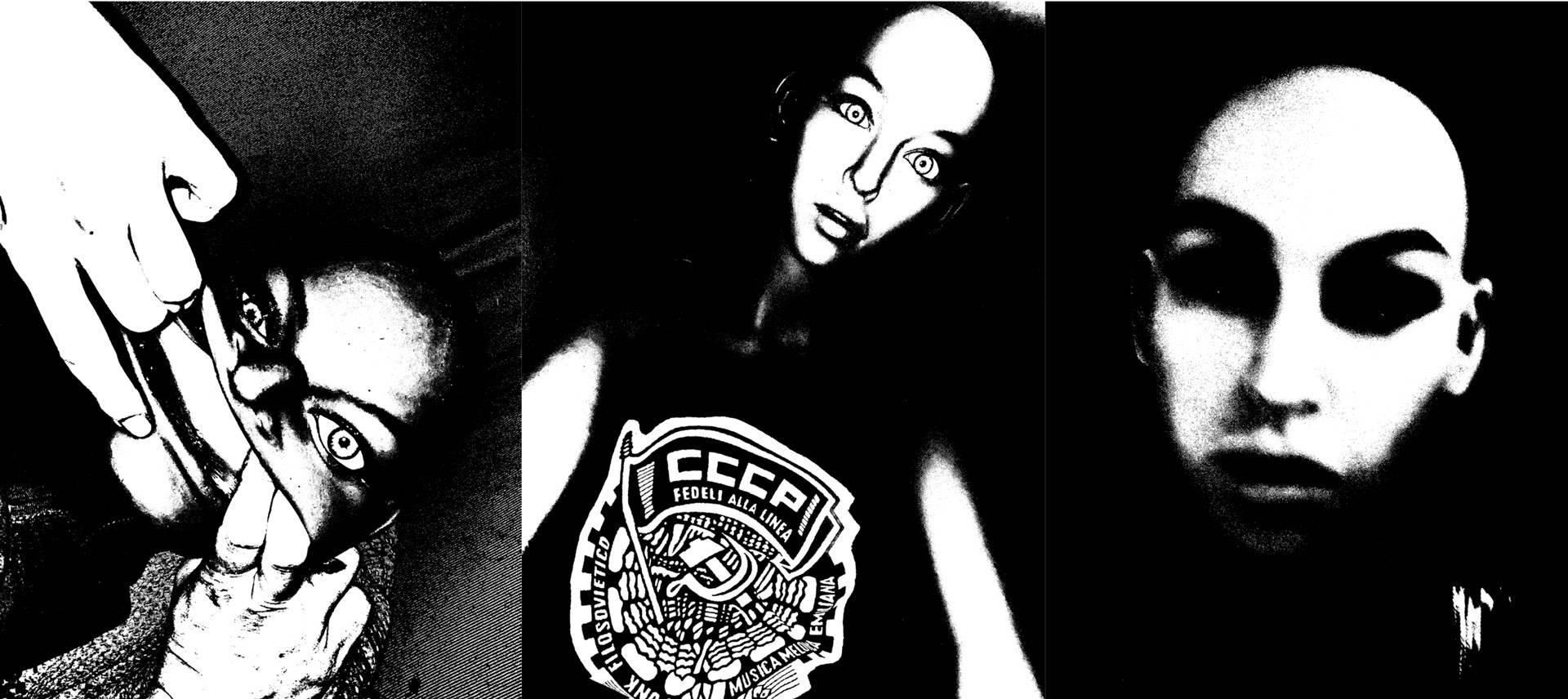 On the surface, CCCP - Fedeli Alla Linea and Slam Jam may seem very different, but they are actually not. First of all, they are fellow citizens from Emilia. The band members, Giovanni Lindo Ferretti, Massimo Zamboni, Annarella Giudici and Danilo Fatur are from Reggio, Luca Benini, who founded the company in 1989, is from Ferrara, just a few kilometers away. Both have radical, outright ideas, both orthodox and heterodox in choices and visions. Both are fashion and aesthetic passionates. Giudici is an outlandish styles creator. The book "Annarella Benemerita Soubrette" witnesses it and turned her into an inspiring muse. Even the photography master Luigi Ghirri portrayed her in her outfits. Benini, a fashion addict since his childhood and heartfelt detector of hidden trends, was mesmerized by her charms. Since one of their first gigs in 1983 he started following the band, dazzled by their unexpected and disruptive sounds. CCCP - Fedeli Alla Linea was nourished by the Berliner underground scene of the 80's and they wanted to impact the Italian mainstream scene, starting precisely from Emilia.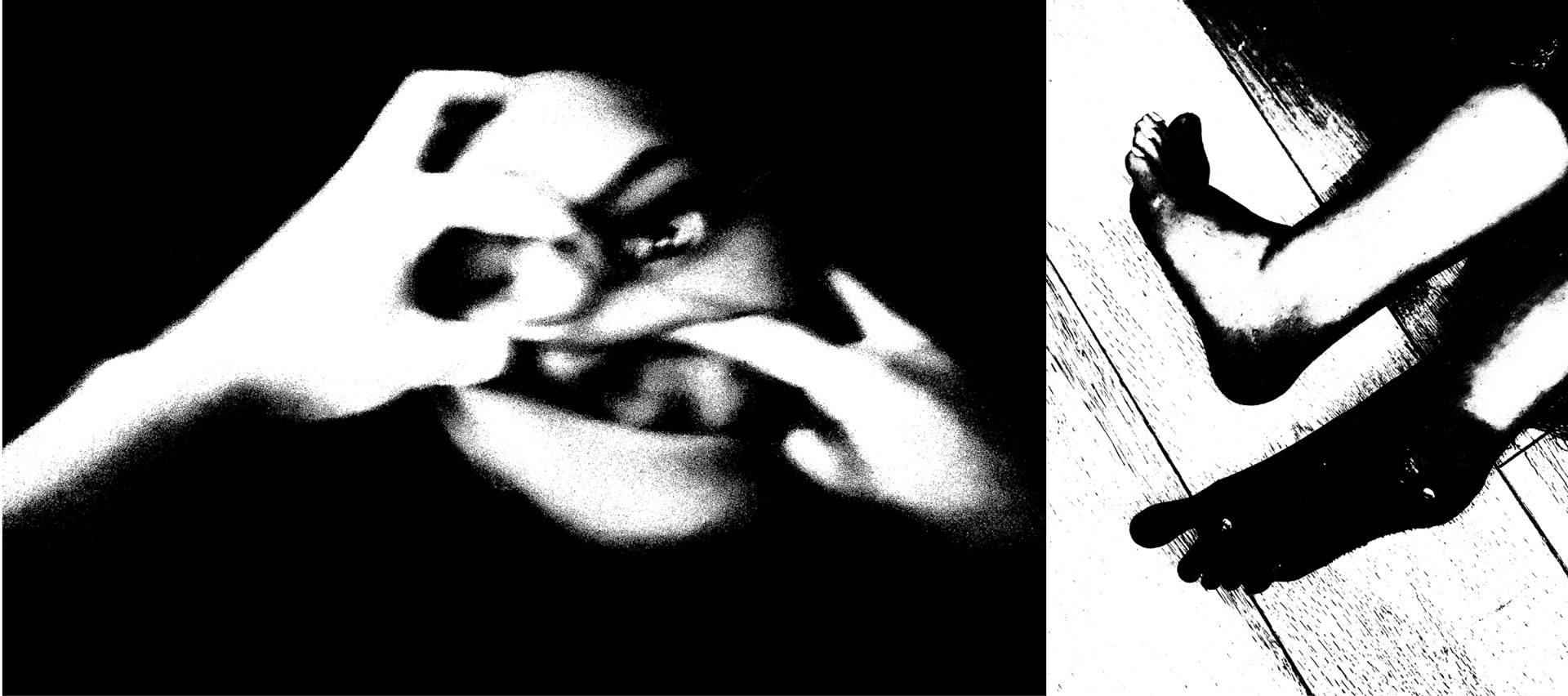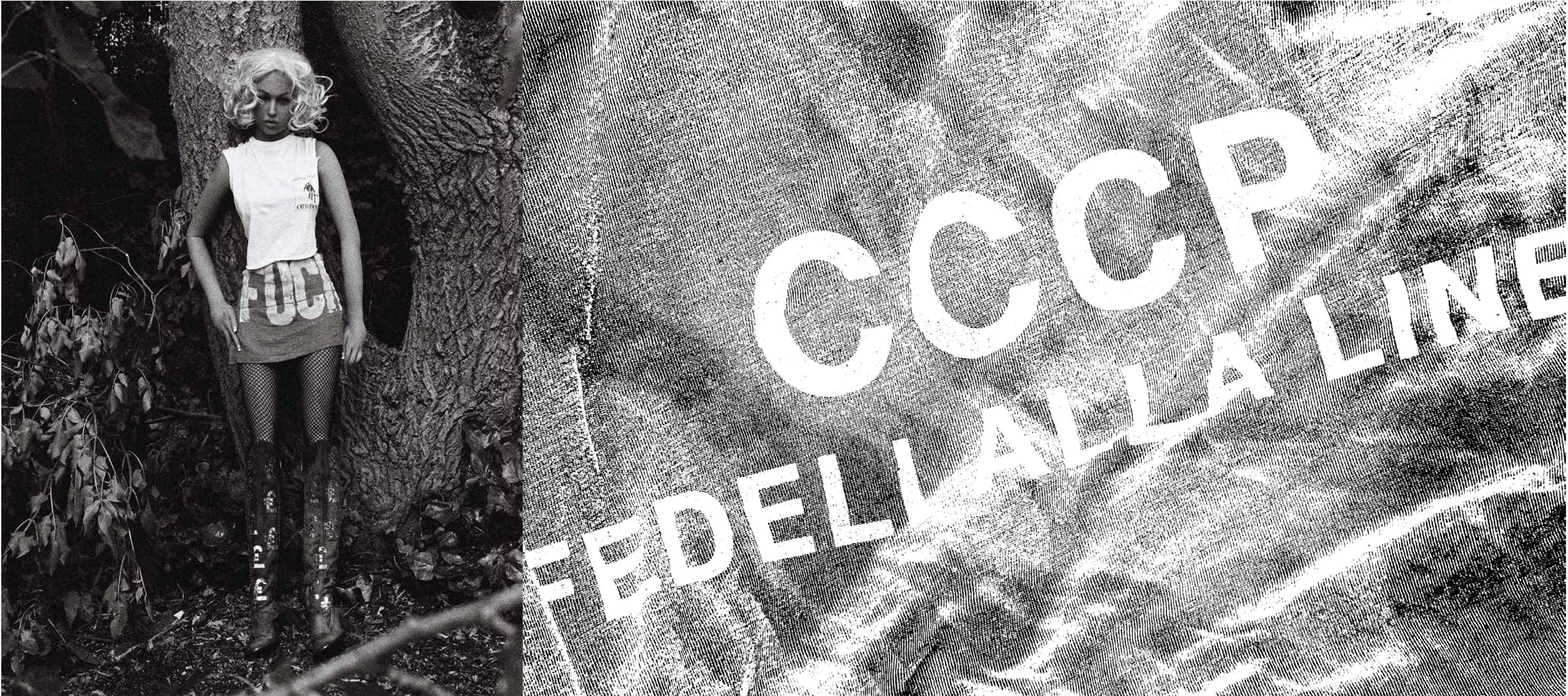 Fast forward. Last year Benini and Annarella got in touch on the occasion of "Dilettanti Geniali. Sperimentazioni artistiche degli anni "Ottanta" an exhibition about the artistic panorama in Bologna and Emilia Romagna region during the 80's. That meeting sparked off the idea of a capsule collection which came into reality and includes all today's essentials. Three T-shirts with some of the most impactful verses and images from the band. Their "Produce Consume Die" verse, the iconic pro-Soviet logo and the cover of their EP "Ortodossia" with three song titles of the record printed on the back: "Live in Pankow", "Spara Jurij" and "Punk Islam"), respectively in army green, black and white. Two black hoodies: the first one featuring the band's logo and the second one with a series of safety pins attached patches, same style used for the black aged cotton field jackets. Finally, a series of complementary accessories are available such as the black felt army beret with CCCP - Fedeli Alla Linea's logo, metallic pins badges and a tote bag with a safety pins attached patch. The collection will be introduced by a series of images shot by London-based artist Joshua Gordon, alongside an exclusive tribute mix by Italian artist Caterina Barbieri, featured on Slam Jam's Long Format Audio Archive.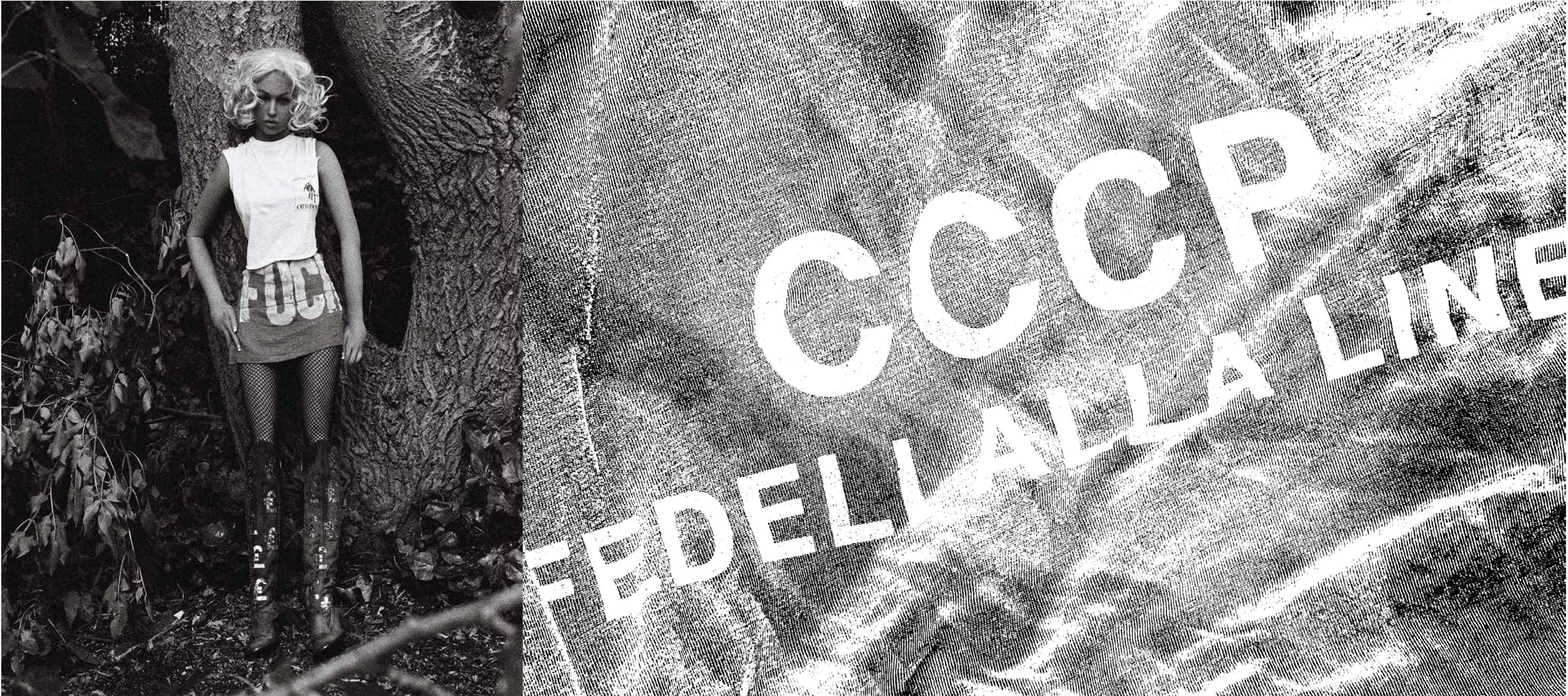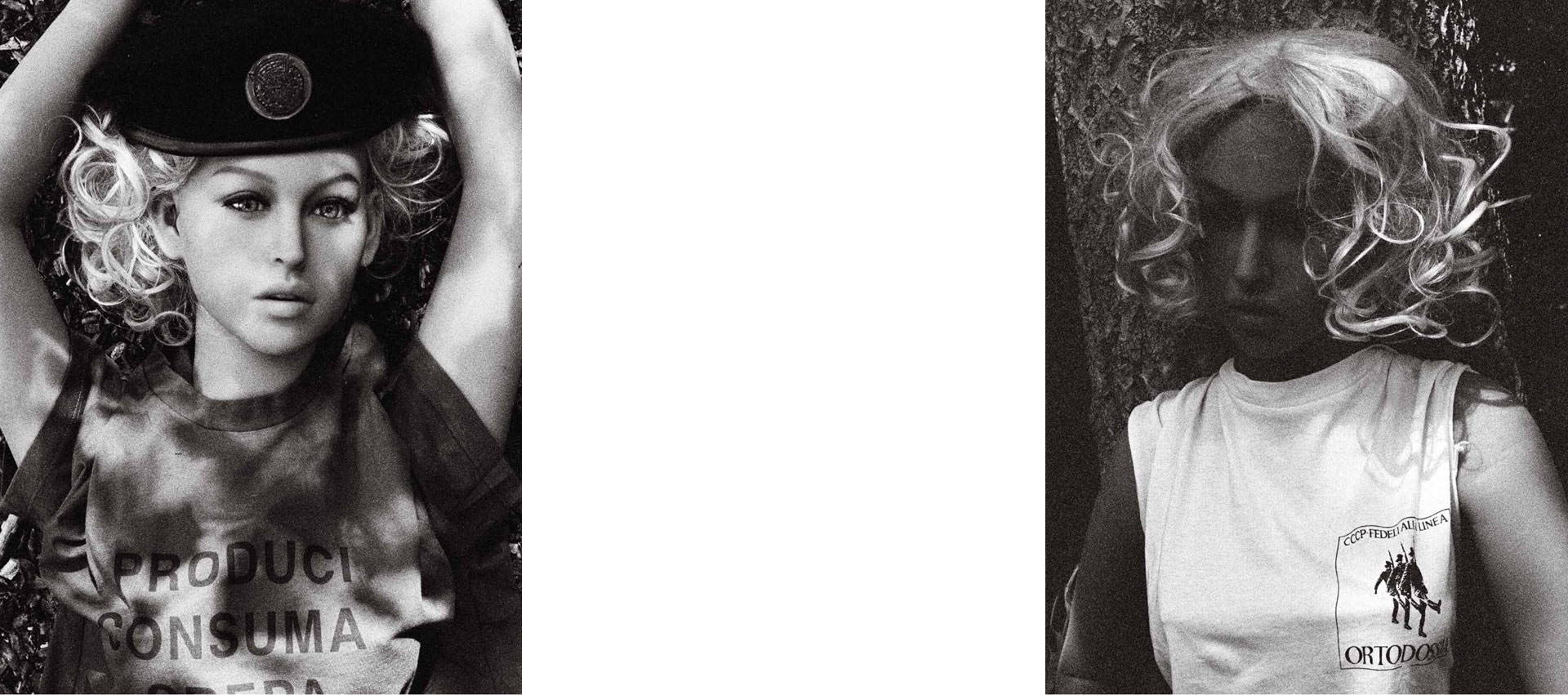 Slam Jam – CCCP Fedeli Alla Linea
by Caterina Barbieri

Slam Jam L.F.A.A. introducing a deep look into the back catalogue of CCCP Fedeli Alla Linea, through the eyes of the Emilian composer Caterina Barbieri.

Product preview only for Shogun App.
This block will be excluded from: