PLEASURE PARADOX PURSUITS 004: PIHAKAPI
No question, menswear season was high on change and hype. So all week at the Slam Jam pop up Tiffany Godoy and her Instagramazine @TH_RLTY_SHW shifted the conversation. Members of the Slam Jam fam, who happen to be some of the most influential figures on the street fashion and culture scenes, came by. They dug into what motivates them – the bigger picture ideas behind the hype. Because pursuing something for the greater good will inevitably deliver the shiny stuff – money, fame, babes – as a side effect. We call the series Pleasure Paradox Pursuits.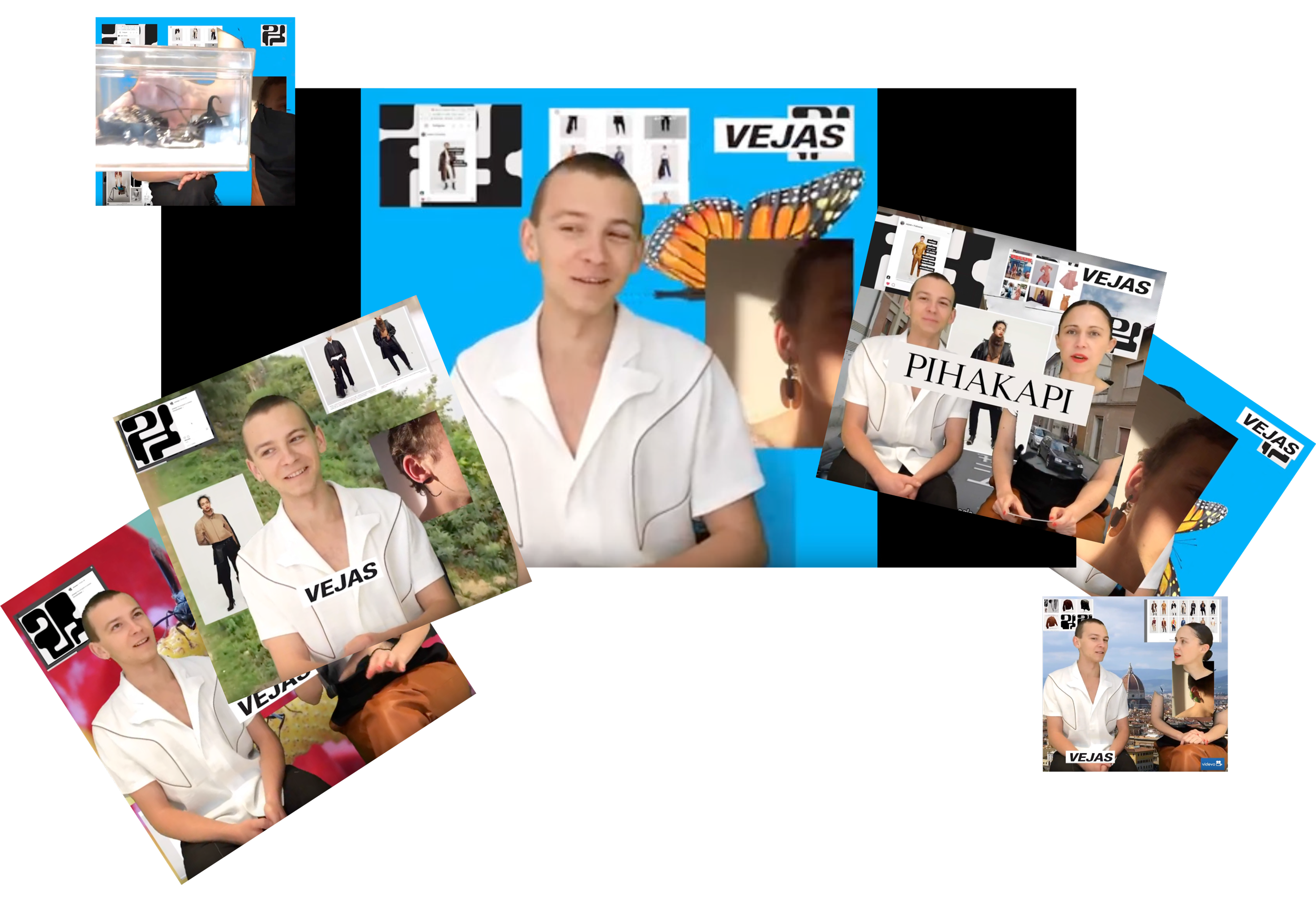 Precocious is an understatement for this one. Vejas Kruszewski won the LVMH prize at age 16 in 20016 for his eponymous brand. That led him to his current calling as creative director of Pihakapi. Leather is the name of the game here. Organic shapes, earth tones too. Made in Italy artisanal meets millennial vibes with hints of 80s references for just the right mix.
Vejas joined us in the green screen room at the Paris pop up with a private collection of fragile objects, his current though probably fleeting hobby: bug accessories! So, slip on some walking shoes 'cause we are going to take a hike through some entomology, the great outdoors, and some Vejas home footage of the Tuscan countryside where he produces Pihakapi and learned how to make a mean risotto. So natural, so fashionable!