PLEASURE PARADOX
PURSUITS 002:
p.a.m.
No question, menswear season was high on change and hype. So all week at the Slam Jam pop up Tiffany Godoy and her Instagramazine @TH_RLTY_SHW shifted the conversation. Members of the Slam Jam< fam, who happen to be some of the most influential figures on the street fashion and culture scenes, came by. They dug into what motivates them – the bigger picture ideas behind the hype. Because pursuing something for the greater good will inevitably deliver the shiny stuff – money, fame, babes – as a side effect. We call the series Pleasure Paradox Pursuits.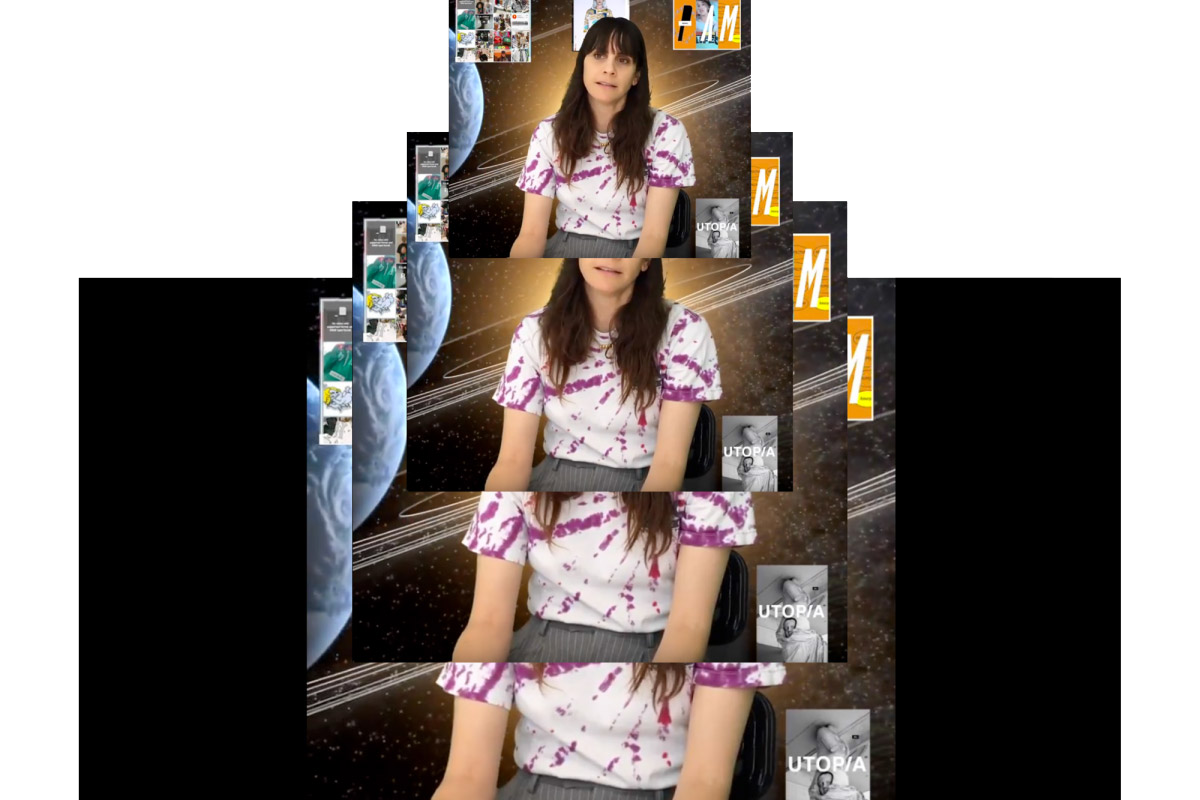 From Melbourne to their current base in Paris, Perks and Mini aka P.A.M. have fine-tuned their street-meets-highbrow multi-disciplinary universe over the past 20 years. Yep, Shauna Toohey and Misha Hollenbach are straight up pioneers. Mixing art, clothing, publishing, and collaborations (Aries, Cali Thornhill De Witt, Suicoke, Carhartt WIP and more) since they started setting up shop.
And, if you check out the names and graphics of their last few collections you know they are on a powerful spiritual trip. They invite us to "Take Perspective", to check out their "Planetary Movement", and to know that Women are the Future. They also recently released the latest edition of Utopia, a surrealistic magazine with heavy hitter contributors that showcases an alternate reality.
READY FOR A DOSE OF P.A.M.'S BRIGHT NEW WORLD?